Top 5 Artistic Delights in the Mudgee Region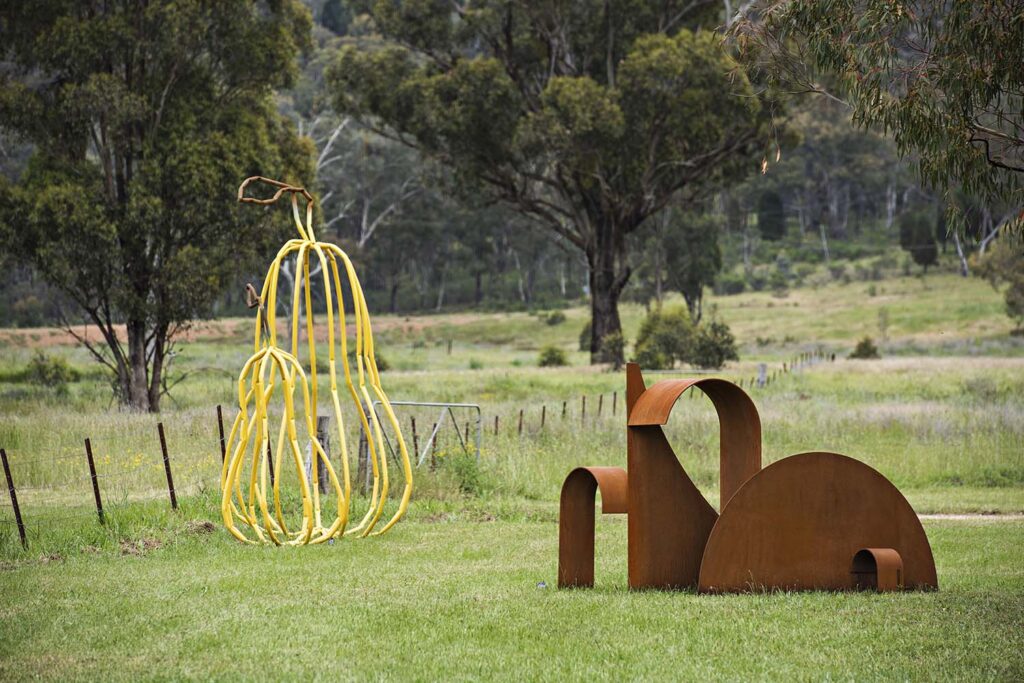 1. Sculptures in the Garden - 7th until 22nd October 2023
Prepare to be mesmerized by the annual outdoor art extravaganza, Sculptures in the Garden. Held from 7th until 22nd October 2023, this exceptional exhibition showcases works from talented artists across Australia. Hosted amidst the picturesque gardens of Rosby Wines, the event transforms the natural beauty of the Cudgegong River into a captivating open-air gallery. Wander among the sculptures, each telling its unique story, and immerse yourself in the magic of art harmoniously blending with nature.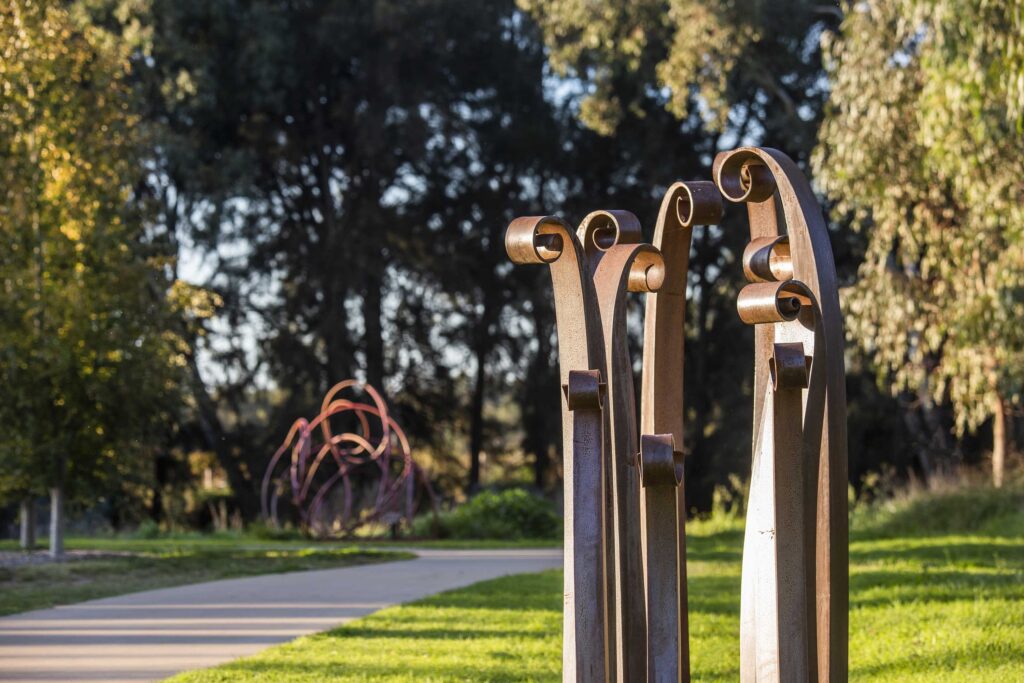 2. Lawson Park Sculpture Walk - All year round
The artistic adventure continues throughout the year with the Lawson Park Sculpture Walk. Meandering along the scenic banks of the Cudgegong River, this permanent exhibition features captivating sculptures from past Sculptures in the Garden events. Nature and art coalesce, offering a tranquil space to contemplate the artistry of these masterpieces. The walk is a testament to Mudgee's commitment to making art accessible to all and fostering a creative community.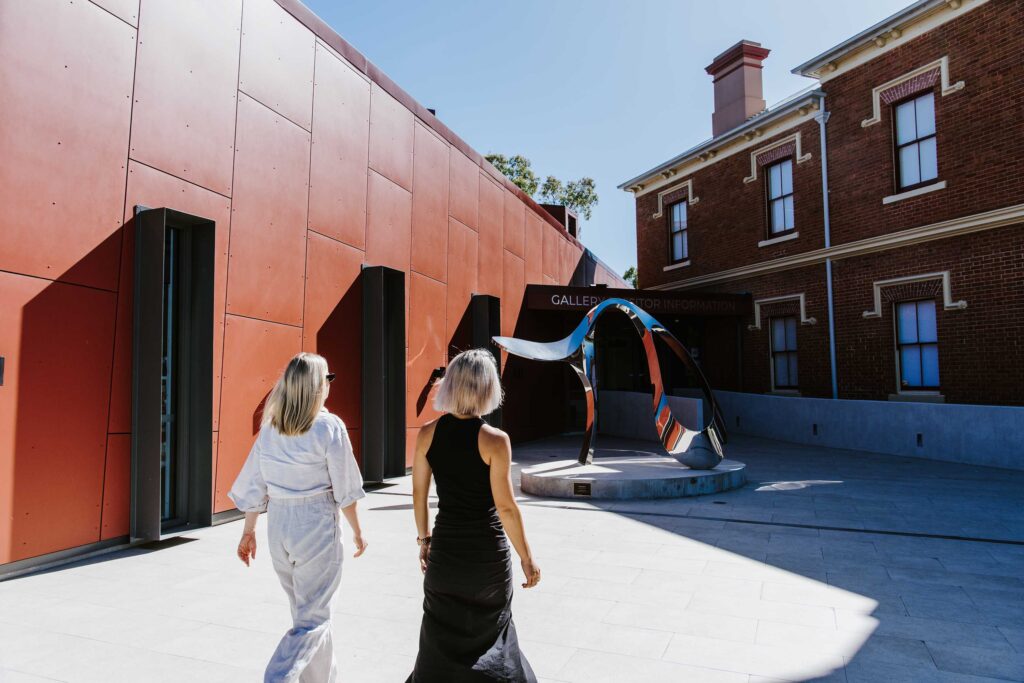 For a full immersion in Mudgee's vibrant art scene, the Mudgee Art Precinct is a must-visit destination. Located in the heart of Mudgee, this cultural hub boasts several galleries and studios showcasing an eclectic array of artwork. From traditional to contemporary, paintings to sculptures, the Mudgee Art Precinct offers a diverse range of artistic expressions. Immerse yourself in the creative atmosphere, meet local artists, and discover the unique stories behind each creation.
4. Rosby Gallery - Lynne Sung Exhibition 26th August - 18th September
Step into the captivating world of Lynne Sung, an artist whose works transcend boundaries and captivate the soul. From 26th August to 18th September, the Rosby Gallery proudly hosts an exhibition of Lynne Sung's mesmerizing creations. Experience the interplay of color and emotion, as her artwork takes you on a journey of introspection and wonder. This limited-time event is not to be missed for those seeking artistic inspiration.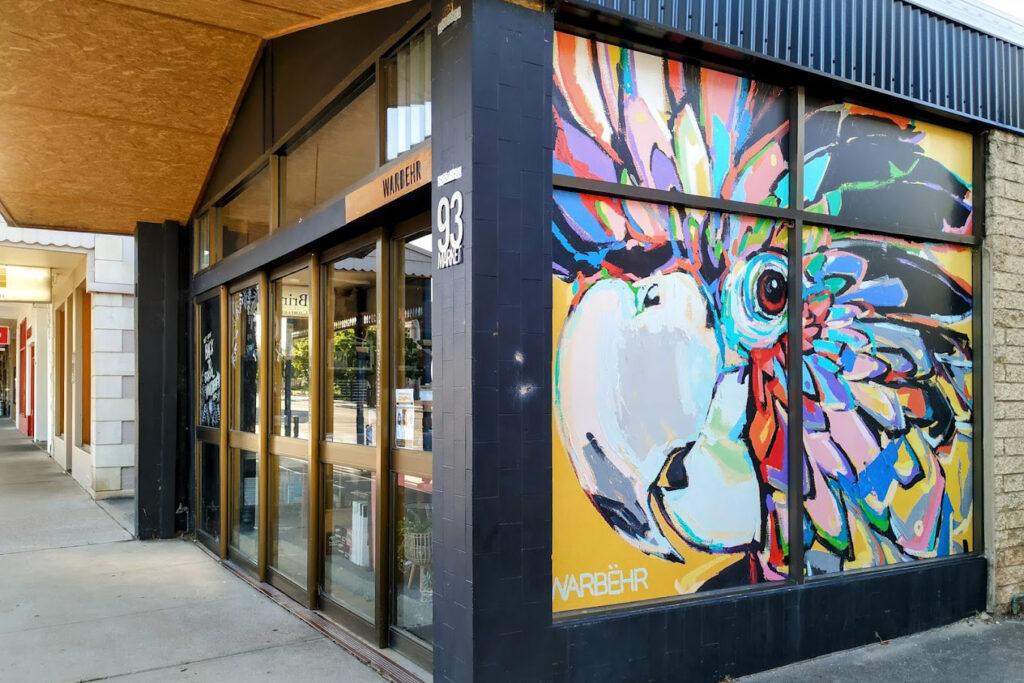 5. Mudgee Art House - Your Gateway to Artistic Exploration
Founded by esteemed local artists Warwick and Toni Behrens, Mudgee Art House is a haven for both seasoned professionals and budding artists. This welcoming establishment offers a diverse selection of art supplies and materials, encouraging creativity to flourish. Whether you're a seasoned artist looking to restock your materials or an aspiring creative soul seeking guidance, Mudgee Art House is the ideal destination to nurture your artistic aspirations.
In conclusion, the Mudgee Region is a treasure trove for art enthusiasts, boasting a variety of art-centric experiences that cater to all tastes. From the ephemeral beauty of Sculptures in the Garden to the year-round charm of the Lawson Park Sculpture Walk, Mudgee embraces art and culture wholeheartedly. So, pack your curiosity and venture into the Mudgee art scene, where creativity knows no bounds and artistic dreams come to life. Embrace the magic, unleash your imagination, and let the art in Mudgee inspire your soul.
ABN 69 276 068 892 | Licence # 24014435 | You must be over the age of 18 to purchase from this website, for more info please see Drink Wise
© Rosby Wines Pty Ltd 2022 | Website by ambercreative & Mudgee Host