Featuring a four-bedroom guesthouse for up to eight guests and a separate studio apartment for two, Rosby offers the ideal luxury escape-to-the-country experience for groups or couples.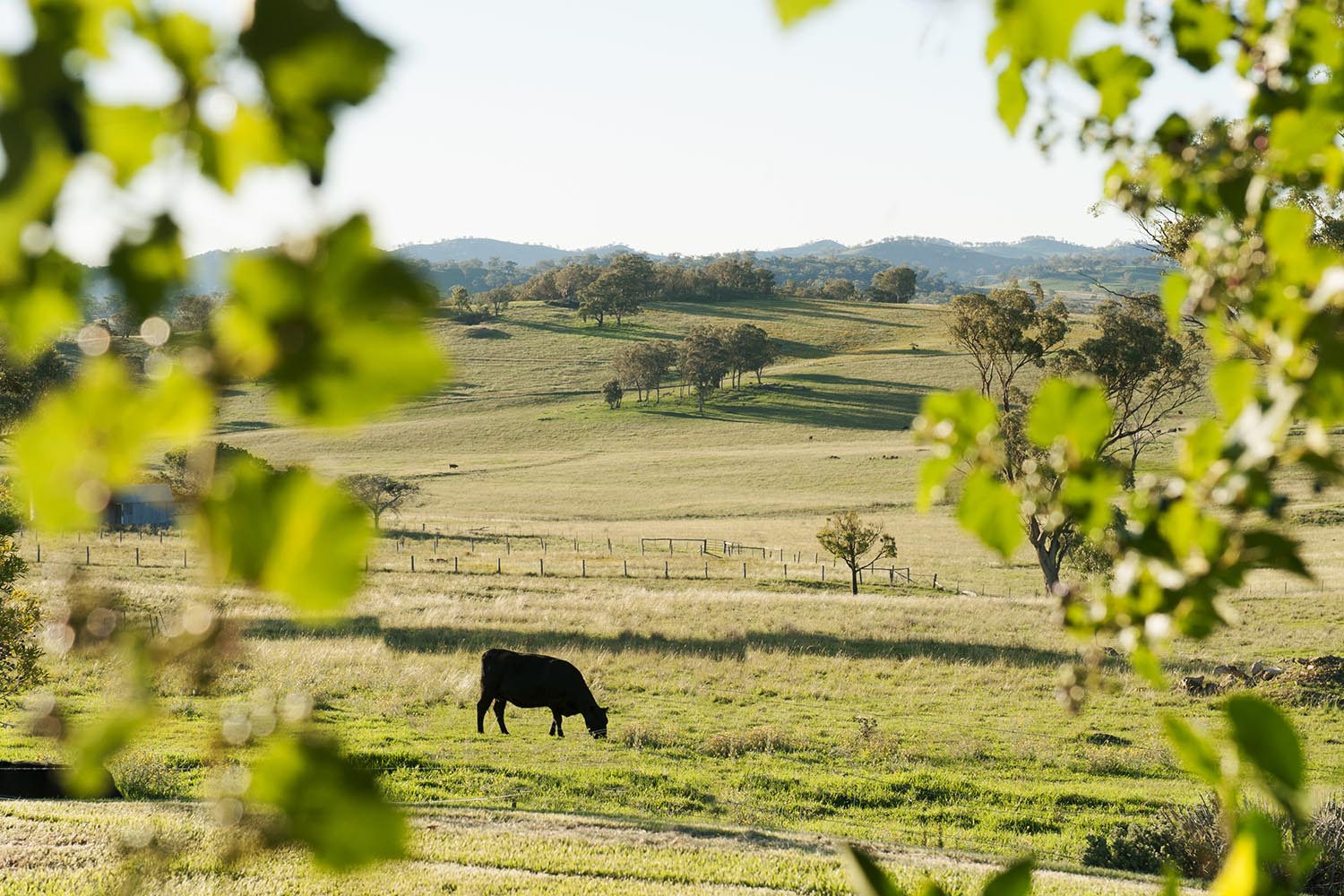 For those who just want to slow down and unwind with a refreshing dose of country air, there is plenty to absorb within the Rosby property itself.
Wake up to catch the mist roll in and blanket the valley below then slowly disperse to reveal the day. Walking tracks throughout the property take you up and over gentle slopes, around paddocks and fields and past eucalypts brimming with native wildlife.
In the evenings, bring a picnic blanket out onto the manicured lawn and enjoy the spectacle of cattle grazing and kangaroos visiting the paddocks in front of a backdrop of sweeping sunset views.
A warm Rosby welcome awaits all guests, with a complimentary package including a bottle of Rosby wine, cheese and crackers from local producers High Valley Cheese, access to fresh produce growing in the vegetable patch and eggs you can collect yourself from the resident chooks.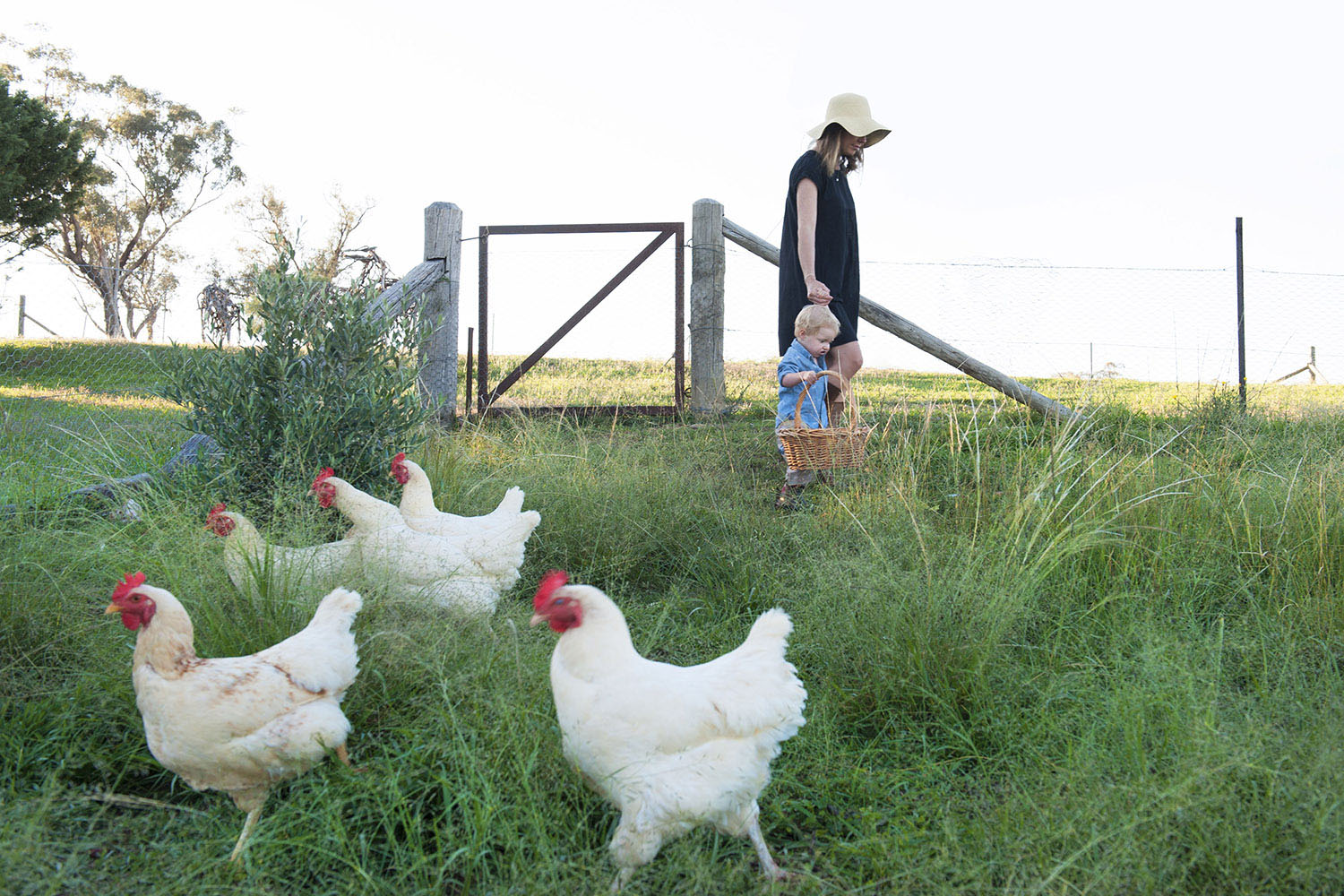 A delicious and ample complimentary breakfast is provided, ready to be laid out when you wake up in the morning. It includes sourdough bread, Rosby free-range eggs, bacon, yoghurts, a selection of seasonal fruit, butter, spreads, muesli, a variety of teas, plunger coffee and a pod machine (in the Guesthouse accommodation).
King-sized beds are dressed in the highest quality linens, feather/wool duvets and waffle-weave cotton or angora blankets to match the season. Stylish ensuite bathrooms each feature a spacious shower, own toilet and vanity, and are stocked with indulgent body and bath products from The White Company. Soft white towels and fluffy terry robes are provided for each guest.
Given its absolute seclusion and privacy from the outside world, Rosby Guesthouse and Studio is surprisingly close to civilisation, with the town of Mudgee only ten minutes' drive away.
The next morning I wake at dawn but I can't imagine going back to sleep. I'm desperate to be outside, drinking in that view.
— Nikki Marshall, Sydney Morning Herald Wine enquiry: 0419 429 918
Guesthouse enquiry: 0414 942 917
info@rosby.com.au
122 Strikes Lane, Eurunderee Mudgee NSW 2850
10am – 4pm
Thurs, Fri, Sat, Sun & Mon
ABN 69 276 068 892 | Licence # 24014435 | You must be over the age of 18 to purchase from this website, for more info please see Drink Wise
© Rosby Wines Pty Ltd 2022 | Website by ambercreative & Mudgee Host