Now with the capacity for a year-round calendar of exhibitions, indoors and out, Rosby are continuing their support of regional artists and the arts-community, while encouraging cultural tourism to the Mid-Western Region.
Throughout the year, the Rosby Cellar Door & Gallery exhibits sculpture and hanging works from a range of emerging and established artists.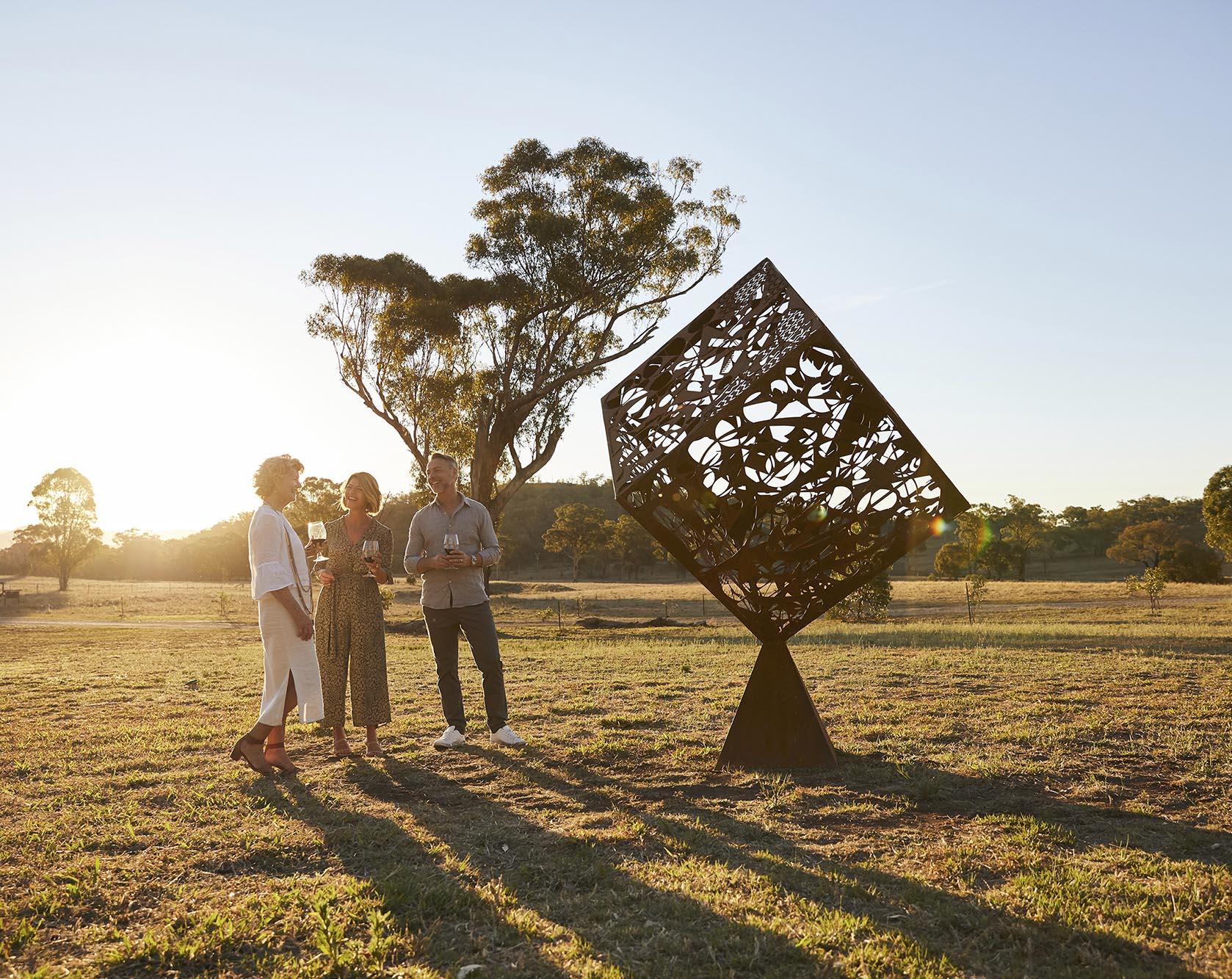 Sculptures in the Garden was the dreamchild of Kay Norton-Knight, who was passionate about providing a new and unique platform for the exhibition and sale of sculptors' works. The outdoor exhibition has become a hallmark event on the Central West's artistic calendar, and a major tourist attraction.
THE LAWSON PARK
SCULPTURE WALK
The true legacy of Sculptures in the Garden is the Lawson Park Sculpture Walk, where all winning acquisitions are added to the walk on the banks of the Cudgegong river in Mudgee.  It is a gift of art to the region and one of the main reasons the exhibition continues to be held.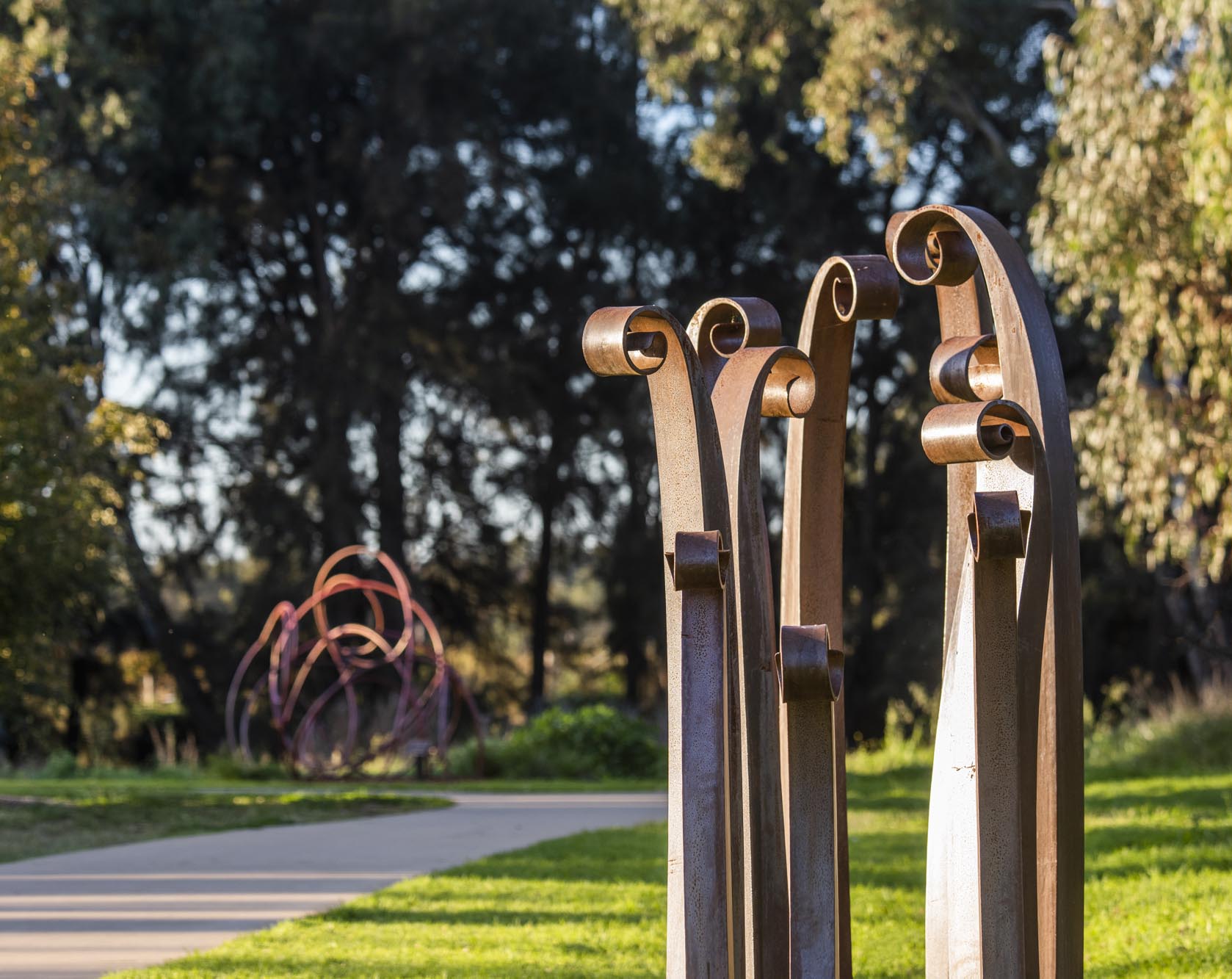 "Only the last four or five decades has sculpture become a prominent part of Australian art, and this exhibition is a demonstration of the amount of creativity flowing.  Let's celebrate what Kay and Gerald (Norton-Knight) have done and celebrate the fluorescence of Australian sculpture in such a wonderful setting."
— Former director of the Art Gallery of NSW and respected art scholar, the late Edmund Capon. Wine enquiry: 0419 429 918
Art enquiry: 0428 635 993
info@rosby.com.au
122 Strikes Lane, Eurunderee Mudgee NSW 2850
10am – 4pm
Thurs, Fri, Sat, Sun & Mon
ABN 69 276 068 892 | Licence # 24014435 | You must be over the age of 18 to purchase from this website, for more info please see Drink Wise
© Rosby Wines Pty Ltd 2022 | Website by ambercreative & Mudgee Host