When Kay and Gerald Norton-Knight first moved into a ramshackle pisé cottage on 80 acres, called 'Rosby', outside of Mudgee as newlyweds in 1983, they dreamt of making a home and raising a family. Five acres of garden and four daughters later, Gerry began planting grapevines on the sheltered, sloping block he'd been eyeing off for years, officially calling himself a vigneron when his first cabernet buds burst in 1996.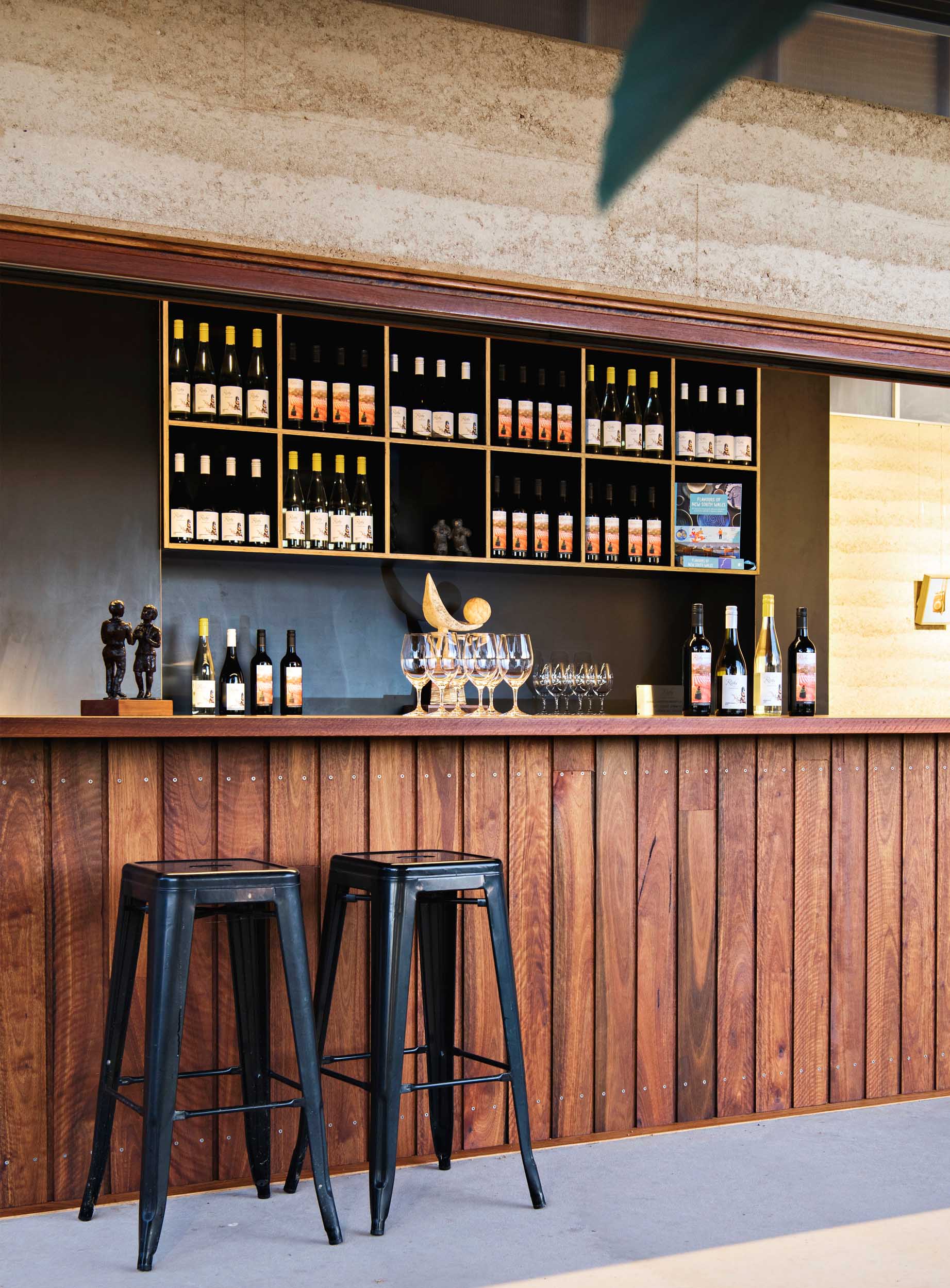 Rosby Wines are the epitome of low-impact viticulture and truly boutique wine production. Borne from 15 acres of cabernet sauvignon and shiraz grapes — planted in 1995 and then pruned and picked by hand — the vineyard is carefully managed to produce high-quality, low-yield single vineyard wines.
Varietals are pressed in small parcels at a local winery, and lovingly tended by both vigneron and winemaker to produce fine, fruit-driven wines designed to age well.
The 2009 vintage saw the addition of a deliciously sticky liqueur port and in 2011 a refreshing rosé added to the Rosby cabernet and shiraz staples. In 2014, new blocks of riesling, chardonnay and sangiovese were planted as a future complement to the reds already in the cellar.
The small fruit yields underpinning the Norton-Knight's low-impact farming philosophy mean that Rosby wines won't always found in bottle shops. Instead, orders are taken online, by phone, email, or by literally knocking on Kay and Gerald's door.
While Gerry was in the vineyard, Kay was busily putting some finishing touches to her own lofty dreams, completing a fine arts degree and opening a private print and sculpture studio in the garden.
Soon came an impressive line-up of visiting artists for an annual Rosby art workshop program, as well as an outdoor sculpture exhibition – Sculptures in the Garden – that would quickly become the largest in Regional NSW. The event is now in its 11th year and brings around 5000+ visitors to the Mudgee region and showcases more than 250 artist's work.
The Rosby story is an evolving one; in which two great loves of art and wine are so intertwined that one really cannot exist without the other.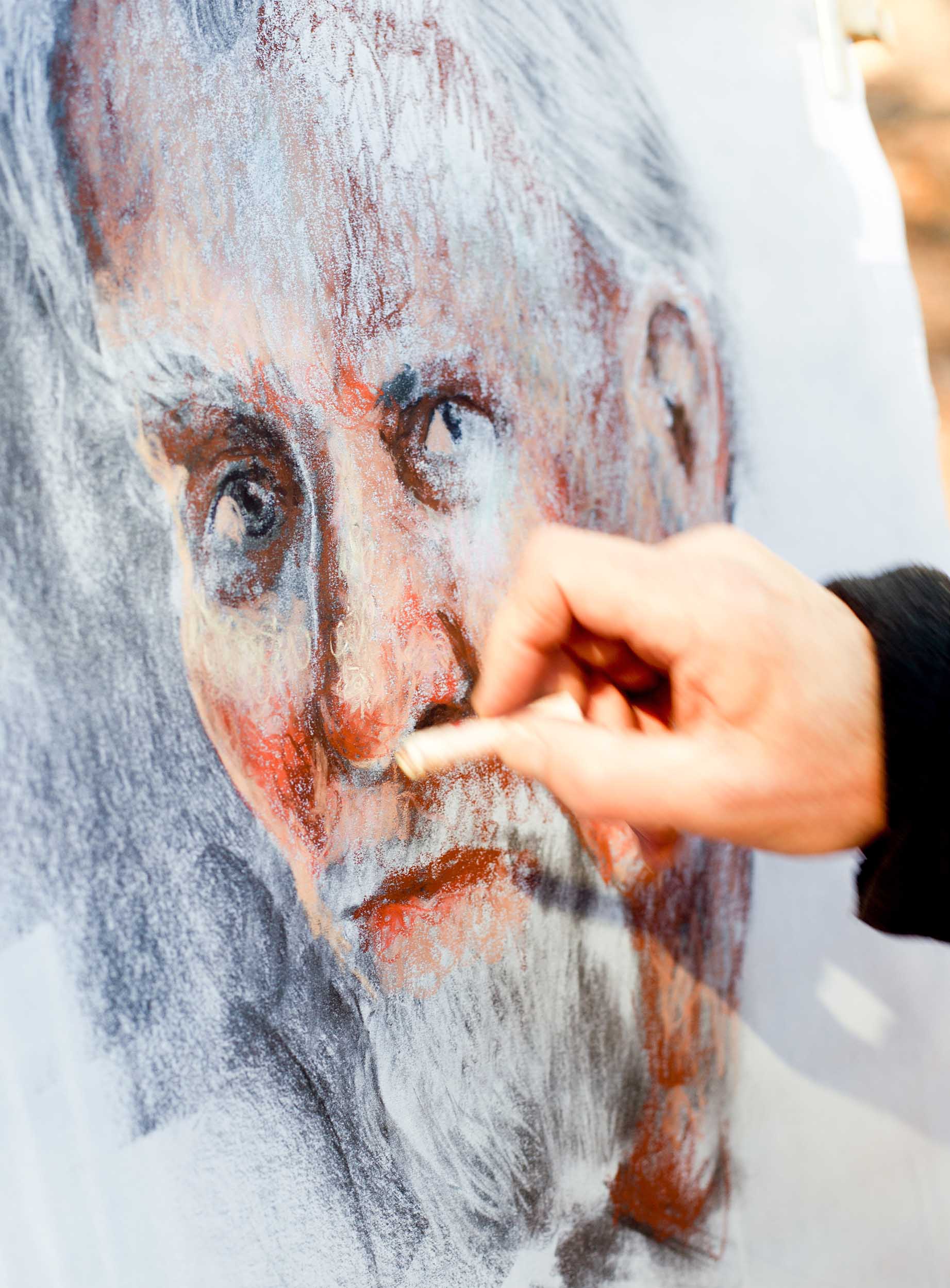 In 2011, one of Kay and Gerry's daughters, Amber and her husband Cameron, joined the family business to manage marketing and events. They and their three young children are very much Mudgee locals. The other three Norton-Knight girls and their families are never far away, between explaining Instagram to Gerry and telling Kay to slow down, or weekends home with their growing families.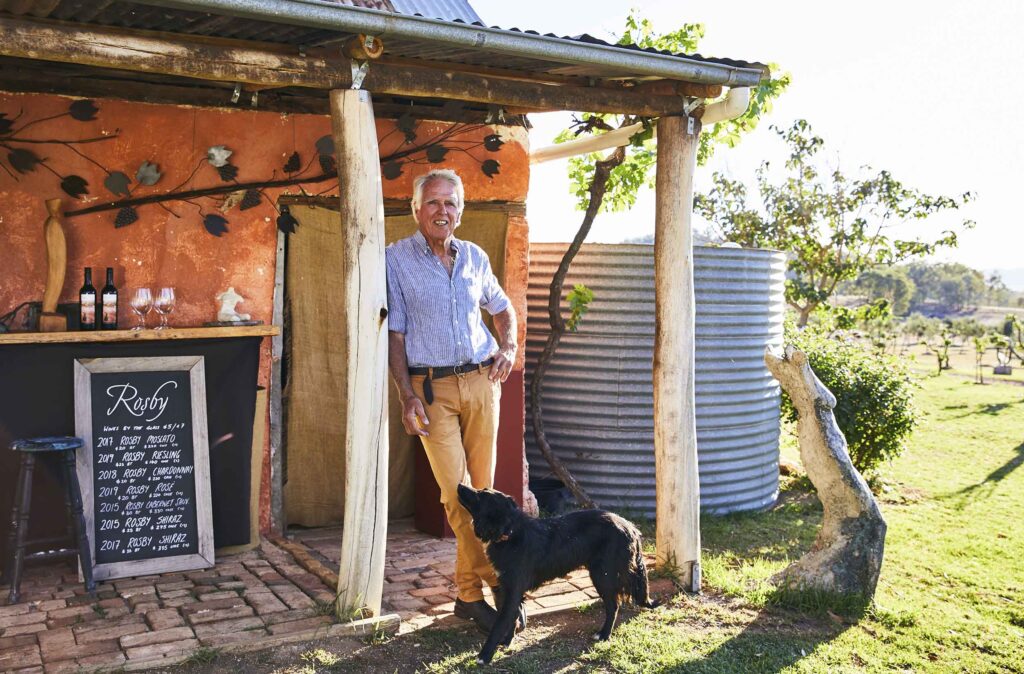 Gerry's long on females with his wife and four daughters, which could explain why he spends so much time in the vineyard. After spending 20 years as an accountant, Gerry finds walking up and down rows of grape vines all day a highly stimulating activity by comparison. He usually divides his time by talking to the vines, making more mud bricks, and hiding the latest Rosby vintage from his artist wife, Kay.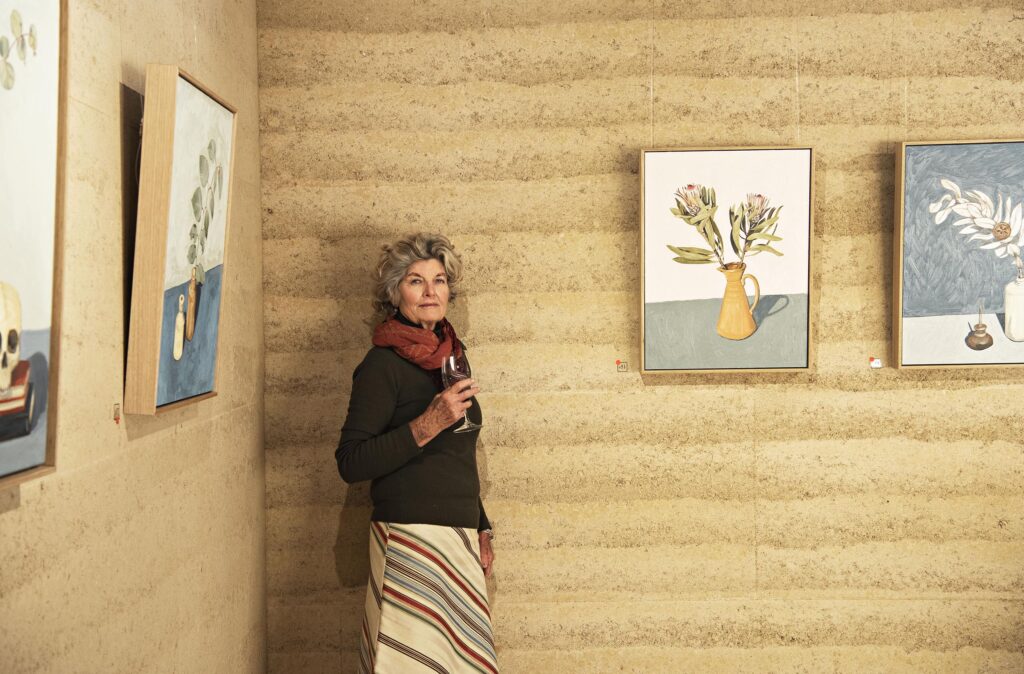 Kay is a woman of many talents, with gardening, painting, design and original dance among her top claims to local fame. When she's not tending to the lavender patch or finding new jobs for Gerry, Kay can be found in her art studio with a paintbrush or modelling clay in hand. Known for her large-scale and often controversial artworks dotted around Mudgee, Kay admits she is more creative after a glass of 2012 Rosby Shiraz.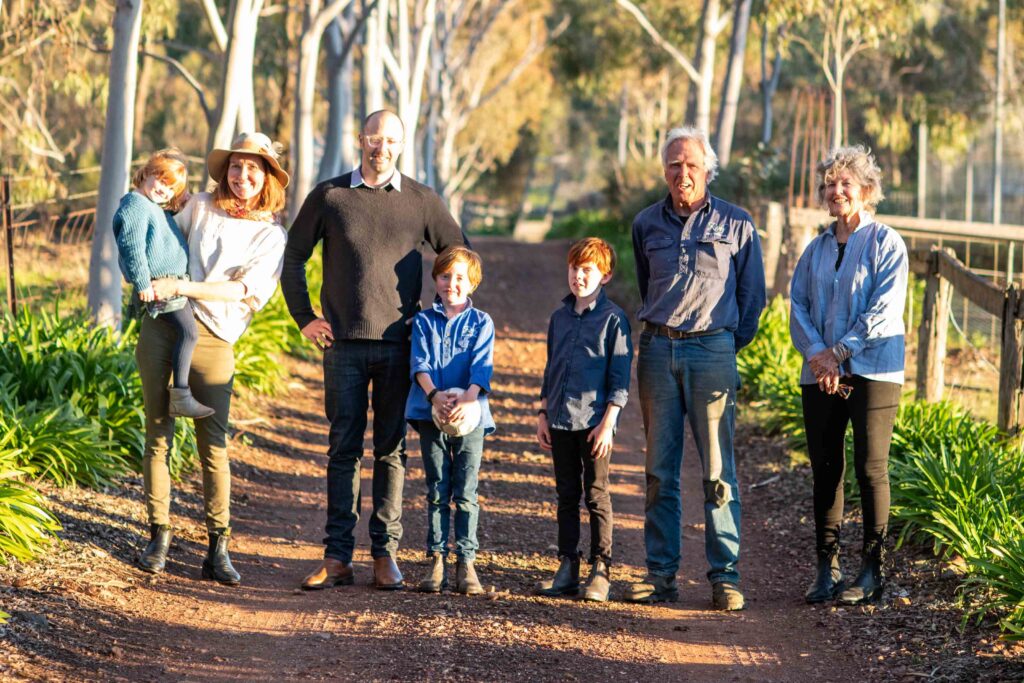 Amber Norton-Knight (& Family)
Most families have a creative type hidden somewhere in their tree, and Amber fills those shoes in the Norton-Knight stable. After first working in film and television production and high-profile events marketing in Sydney and Melbourne, Amber moved to Mudgee in mid-2010 when it became clear her parents needed closer supervision. She is now officially responsible for explaining Facebook to Gerry and vetoing Kay's public dance routines.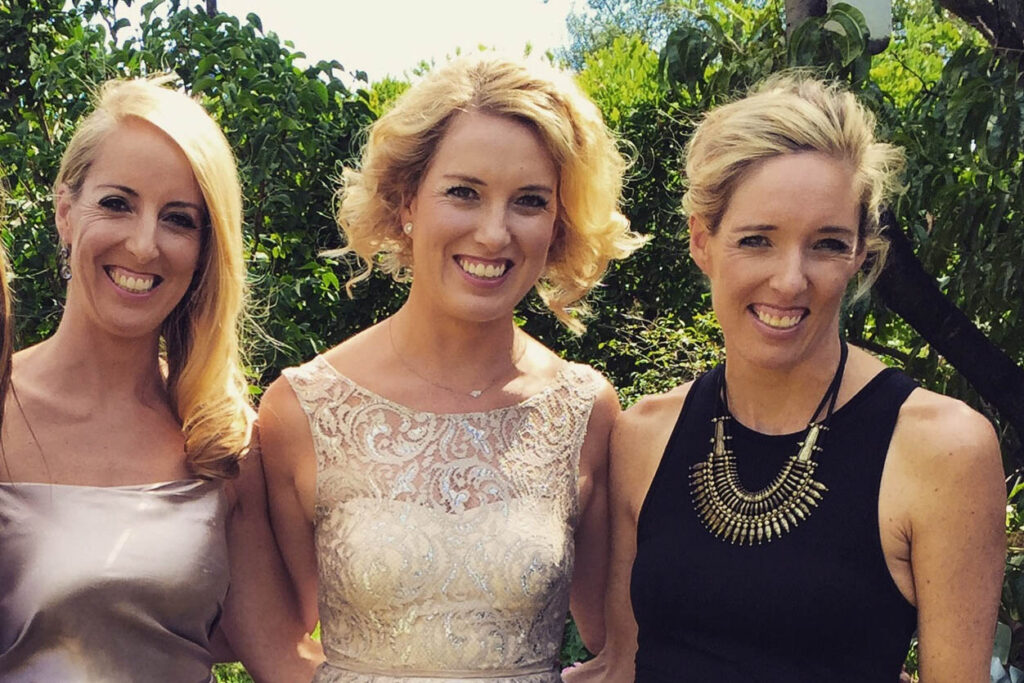 Katrina, Millie & Emma Norton-Knight
Emma, Katrina & Millie are the remaining 3 Norton-Knight girls. Although not residing in Mudgee, they are often lured back to Rosby to help out, which they say means they're generally underpaid and overworked. All have extensive experience in sales and marketing, so they are usually the first point of call for Gerry when Kay has drunk her way through the latest season's profits. With a helpful hand on your VISA card and a winning country smile, these three will make stocking up the cellar an occasion worth repeating.
"Many vignerons like to think that their vineyard has special qualities, but in this instance the belief is well-based." Wine enquiry: 0419 429 918
Art enquiry: 0428 635 993
info@rosby.com.au
122 Strikes Lane, Eurunderee Mudgee NSW 2850
10am – 4pm
Thurs, Fri, Sat, Sun & Mon
ABN 69 276 068 892 | Licence # 24014435 | You must be over the age of 18 to purchase from this website, for more info please see Drink Wise
© Rosby Wines Pty Ltd 2022 | Website by ambercreative & Mudgee Host